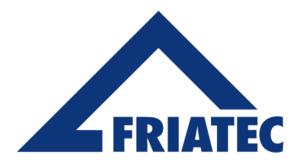 DAA
Tapping tee RED SNAP, SDR 11
Tapping tee DAA SDR 11
Gas, water and H2
Maximum pressure: Gas 10 bar; Water 16 bar
Material; PE 100
Quick release mechanism (RED SNAP):

Simple and error-free assembly
Increased quality and safety
Save 50% of installation time

Integrated drill with upper and lower inner stop
Sealing plug with internal sealing O-ring
Safety technology
DVGW test mark: DV-6611CS0007
Note:
Only utilise one actuating key FWSS SW 17 (Order No. 613246) for all dimensions.
There is a suitable pressure test adapter FWDPA for DAA RED SNAP (Order No. 613597).
All outlets d2 with nominal size 40 and 50 are always a solution with reducing socket MR.
When using hydrogen (H2), the tapping tees DAA must be fitted with a cap DK (Order No. 612310).
PE 100 SDR 11
Maximum permissible working pressure 16 bar (water) / 10 bar (gas)

SKU
d1
d2
d3
B1
B2
L
t1
t2
z1
z2
z3
SW
Drilling
Ø da
Weight kg
BX
PU
612630
40
20
50
85
136
120
50
66
32
105
8
17
25
0,370
30
240
616473
40
25
50
85
136
120
50
83
32
122
8
17
25
0,380
30
240
616474
40
32
50
85
136
120
50
86
32
125
8
17
25
0,385
30
240
616475
50
20
50
95
136
120
50
66
37
108
8
17
25
0,385
28
224
612702
50
25
50
95
136
120
50
83
37
125
8
17
25
0,390
28
224
615080
50
32
50
95
136
120
50
86
37
128
8
17
25
0,400
28
224
612631
63
20
50
108
146
130
50
66
51
100
10
17
25
0,450
20
160
612633
63
25
50
108
146
130
50
83
51
118
10
17
25
0,460
20
160
612632
63
32
50
108
146
130
50
86
51
123
10
17
25
0,465
20
160
616472
63
40
50
108
146
160
50
115
51
165
10
17
30
0,855
16
128
616334
63
63
50
108
146
160
50
115
51
165
10
17
30
0,635
16
128
616482
75
32
50
120
146
130
50
86
57
126
10
17
25
0,485
24
192
616483
90
20
50
137
170
160
50
66
66
106
10
17
30
0,600
14
112
616484
90
25
50
137
170
160
50
83
66
123
10
17
30
0,610
14
112
612634
90
32
50
137
170
160
50
86
66
126
10
17
30
0,615
14
112
615656
90
40
50
137
170
160
50
115
66
168
10
17
30
0,950
14
112
616476
90
50
50
137
170
160
50
115
66
168
10
17
30
0,960
14
112
612701
90
63
50
137
170
160
50
115
66
168
10
17
30
0,730
14
112
616487
110
20
50
152
170
160
50
66
76
111
10
17
30
0,620
14
112
616488
110
25
50
152
170
160
50
83
76
128
10
17
30
0,625
14
112
612637
110
32
50
152
170
160
50
86
76
134
10
17
30
0,630
14
112
615662
110
40
50
152
170
160
50
115
76
175
10
17
30
1,000
14
112
616477
110
50
50
152
170
160
50
115
76
175
10
17
30
1,010
14
112
612624
110
63
50
152
170