Vacuum clamping is the future.
Thanks to vacuum technology, FRIALOAD makes it easier, faster and safer to clamp saddles of all types than ever before. Cumbersome tensioning of belts? Time-consuming lifting by hand? FRIALOAD saves all this work. Everything is easy – with a solution that is suitable for a wide variety of saddles.
How construction companies benefit
Fast processing: Vacuum technology saves time and mone
Easy handling: Universal clamping technology for all saddles
Safe application: Leak test is possible directly
Easy use: Compact equipment, independent of power sources
How engineering offices benefit
Reliable application: No complaints due to incorrect laying and other errors
Satisfied developers: Safe construction progress is guaranteed
High-quality work: Direct quality inspection by vacuum minimises defects
Efficient support: Less instruction time on the construction site
Compelling advantages for the user
FRIALOAD offers more efficiency and ease at the construction site. It is easy to carry and can be operated independently of other power sourc-es thanks to its rechargeable battery. Installation time is reduced consid-erably because it is not necessary to tighten any belts. In addition, only a small part of the pipeline needs to be accessible, making large-scale excavations unnecessary. Safety and quality also increase. The vacuum ensures a uniform distribution of pressure during fusion and in the cooling phase, and thus a reliable result.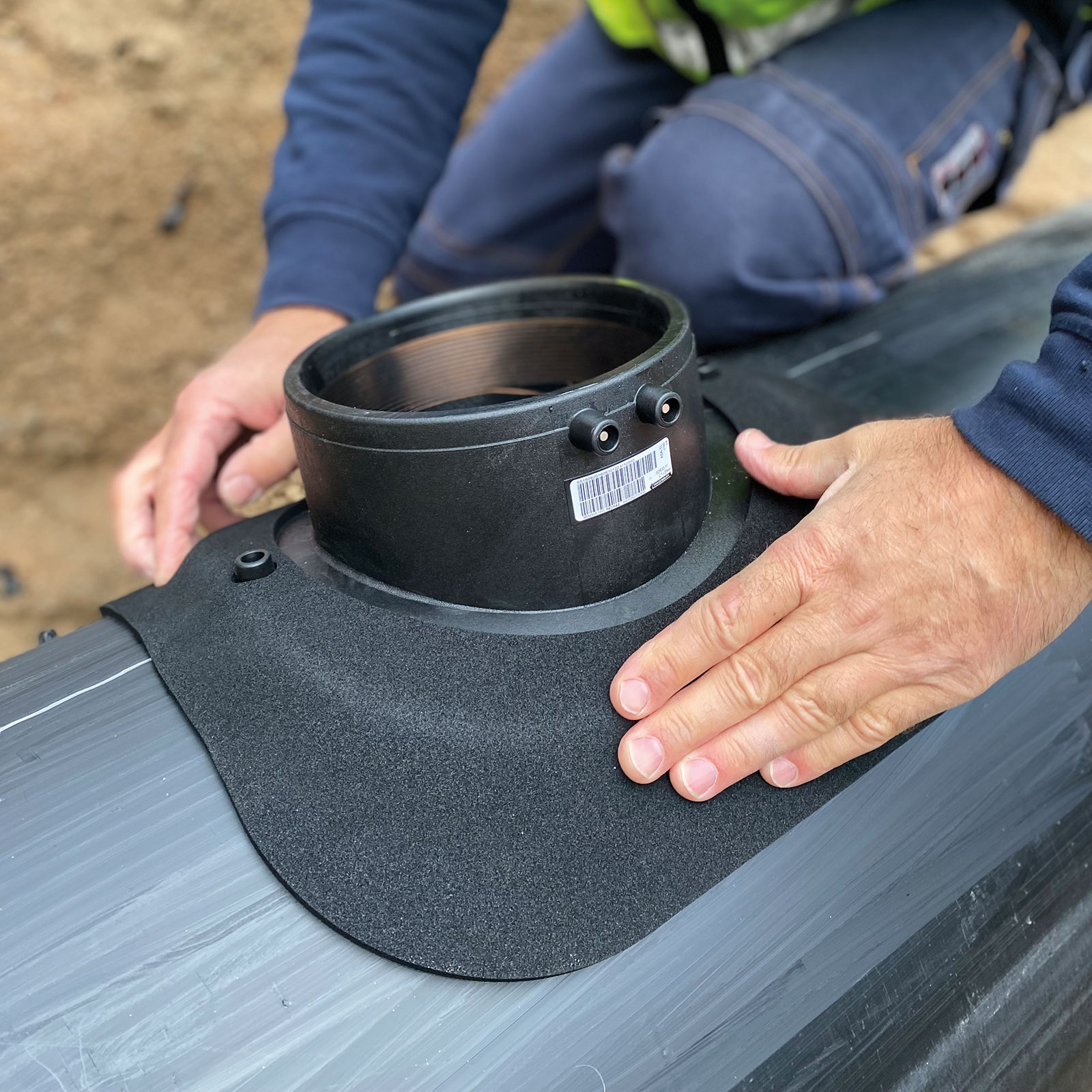 The self-adhesive rubber mat seals the saddle on an ASA VL d160 pipe.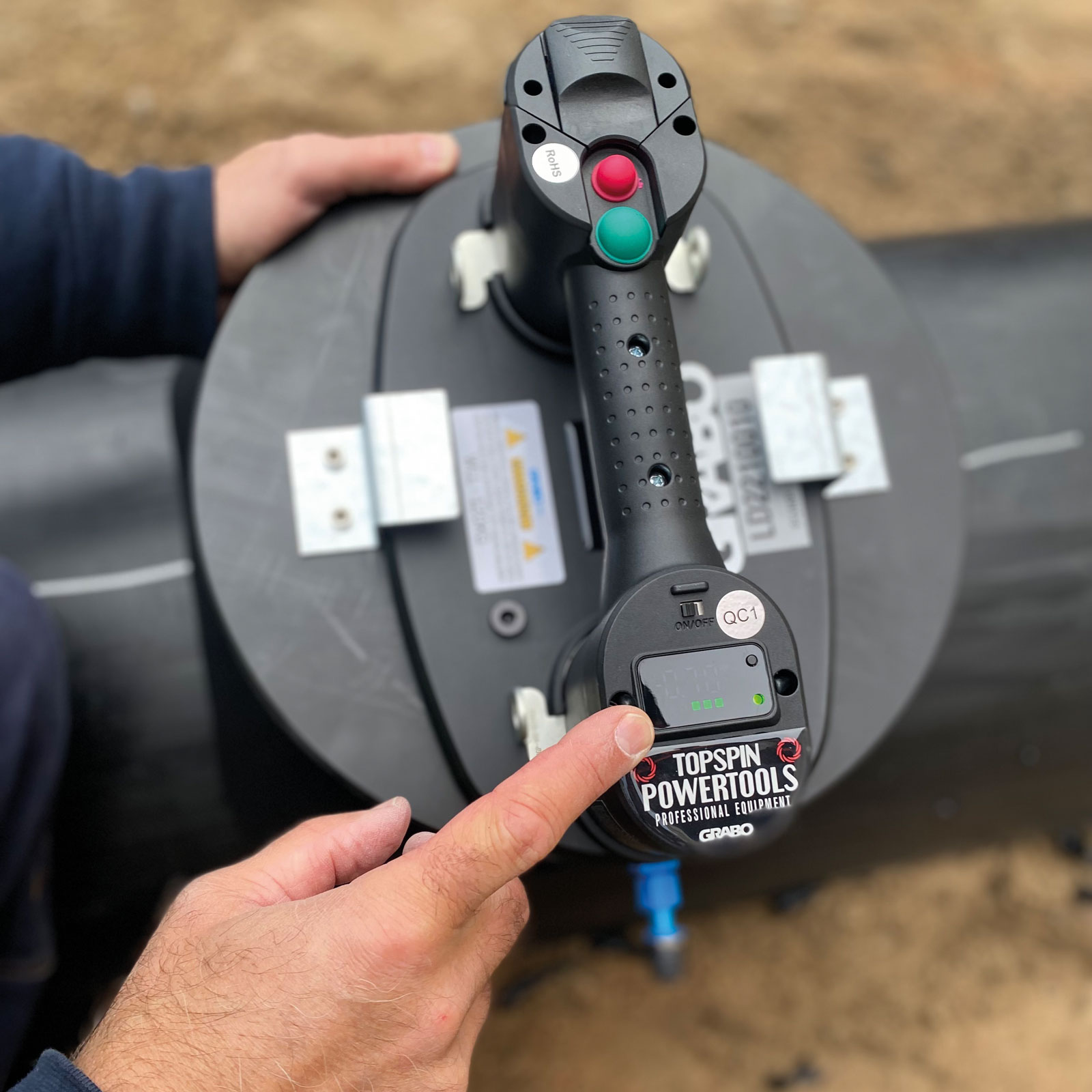 Simple operation of the vacuum PUMP.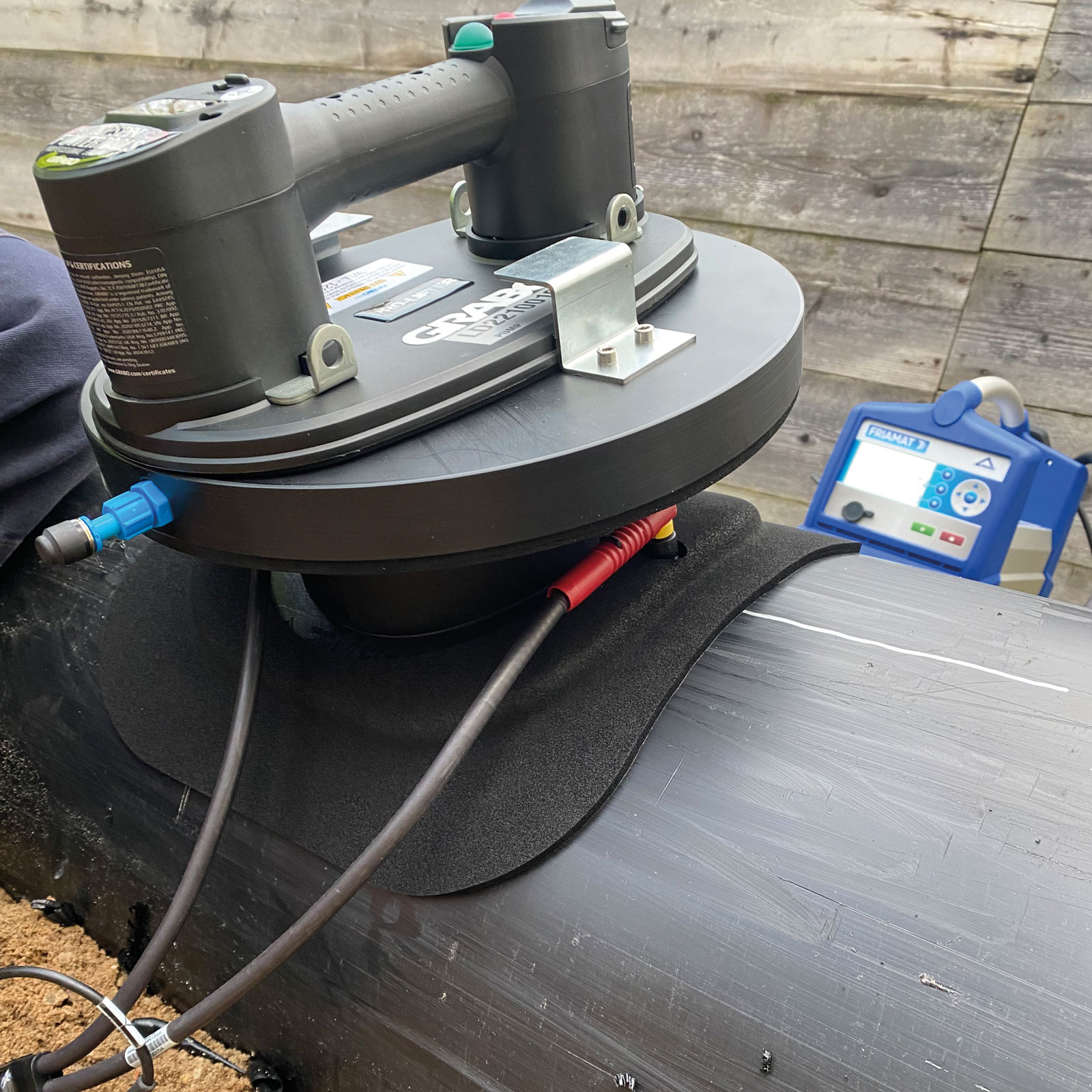 The vacuum is maintained while fusing.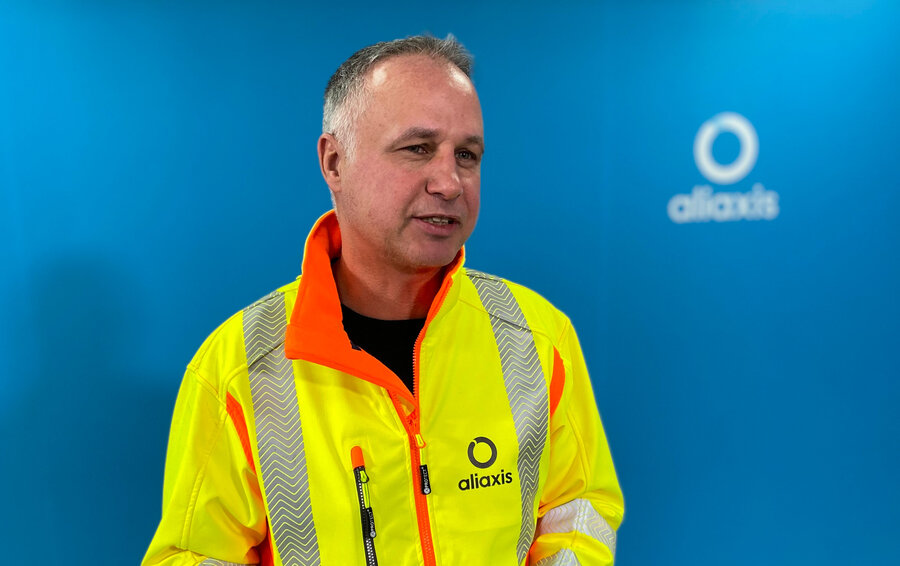 Expert interview with Kai Büßecker