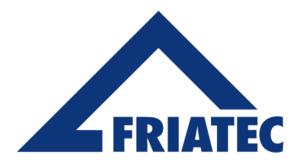 SA
Saddle with spigot, SDR 11
Saddle with spigot SA SDR 11
Gas, water and H2
Maximum pressure: Gas 10 bar; Water 16 bar
Material; PE 100
Saddle component with clamp
Tapping under pressure possible
Safety technology
DVGW test mark: DV-8601AU2248 and DV-8606AU2249.
Note:
For the pressure-free tapping, there is our drilling device FWAB.
For tapping under pressure, we recommend the drilling tool from Hütz & Baumgarten (www.huetz-baumgarten.de).
If required, please contact our hotline: +49 621 486-2325.
PE 100 SDR 11
Maximum permissible working pressure 16 bar (water) / 10 bar (gas)

SKU
d1
d2
d3
B1
B2
h
L
t
Drilling
Ø da
Weight kg
BX
PU
612757
63
32
22
108
118
171
100
44
20
0,330
20
360
612759
63
50
37
108
118
184
113
55
36
0,370
20
360
615020
75
50
38
110
125
167
82
55
36
0,430
15
270
615285
90
32
21
155
150
207
103
44
20
0,700
20
160
612819
90
63
50
155
150
207
103
63
46
0,720
20
160
615334
110
32
24
178
180
238
125
51
20
0,788
12
96
615031
110
50
39
178
180
245
132
60
36
0,816
12
96
612760
110
63
49
178
180
263
150
81
46
0,868
12
96
615411
110
90
70
165
190
228
115
79
65
0,960
12
96
615087
125
32
21
190
185
248
109
44
20
0,945
12
96
612761
125
63
47
190
185
248
109
63
46
0,990
12
96
615412
125
90
70
185
205
243
116
79
65
1,080
12
96
615584
125
110
86
185
205
243
116
82
84
1,150
10
80
612886
160
32
21
223
265
289
126
44
20
1,440
8
64
612762
160
63
47
223
265
303
140
63
46
1,520
6
48
615413
160
90
70
223
265
303
140
79
65
1,640
2
36
615739
160
110
86
223
265
303
140
82
84
1,765
2
36
615585
160
125
98
223
265
303
140
87
95
1,880
2
36
612763
180
63
47
240
195
291
109
63
46
1,190
6
48
615414
180
90
70
241
285
312
116
79
65
1,820
2
36
615948
180
110
86
241
285
319
136
82
84
1,960
2
36
615740
180
125
98
241
285
324
141
87
95
2,110
2
36
612764
200
63
47
250
195
311
109
63
46
1,260
5
40
612765
225
63
47
255
195
336
109
63
46
1,210
5
40
615415
225
90
70
284
279
358
130
79
65
1,950
5
40
616044
225
110