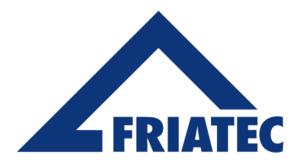 FRIALOAD
Clamping System (Vacuum Load)
For the assembly of:
FRIALEN spigot saddles SA VL d 400 - d 1200 with outlet d 160 - d 400
FRIAFIT sewage saddles ASA VL d 200 - d 630 with outlet d 160 and d 225
Note:
Battery-operated component PUMP generates and regulates vacuum fully automatically for the joining pressure. No additional power source required.
PLATE (d 325 and d 400) allow the processing of all with VL marked saddles. Outlet dimensions from d 160 to d 400.
| SKU | Article description | Weight kg | BX |
| --- | --- | --- | --- |
| 613810 | PUMP | 1,500 | - |
| 617372 | PLATE | 6,050 | 1 |