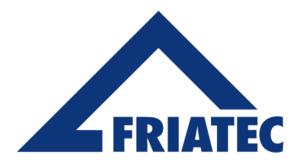 CLAMP 180
Alignment clamp d 63 - d 180
Pipe retaining clamp CLAMP 180 with elbow adjustment (45° / 90°) and 2 clamping elements for:
Fittings,
Reductions
Elbow 45° and 90° in d 63, d 90, d 125 and d 180
Modular expansion of the pipe retaining clamp.

2 additional clamping elements for utilisation as 4-fold retaining clamps for dimensions d 63, d 90, d 125 and d 180.
T-extension kit for pipe clamp can be utilised for T-pieces. Can be upgraded by additional clamping element to the double retaining clamp on the branching pipe.
Reducer half-shell set for dimensions d 110 and d 160.
(Fig. shows design with 4 clamping elements)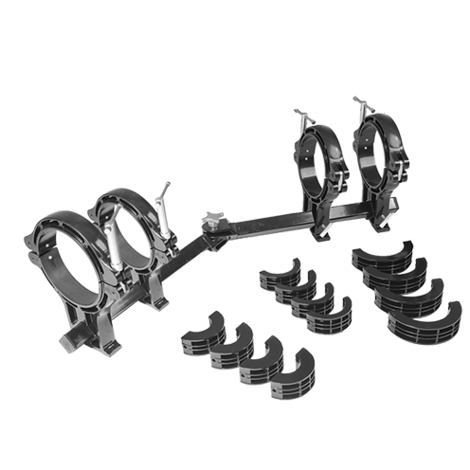 | SKU | Article description | Diameter Area | Weight kg |
| --- | --- | --- | --- |
| 613021 | Pipe retaining clamp with 2 clamping elements | d 63, d 90, d 125, d 180 | 17,000 |
| 613022 | Additional clamping element (1 piece.) | d 63, d 90, d 125, d 180 | 5,500 |
| 613023 | Reducer half-shell set (1 piece) | d 110, d 160 | 3,000 |
| 613024 | T extension kit | d 63, d 90, d 125, d 180 | 11,000 |