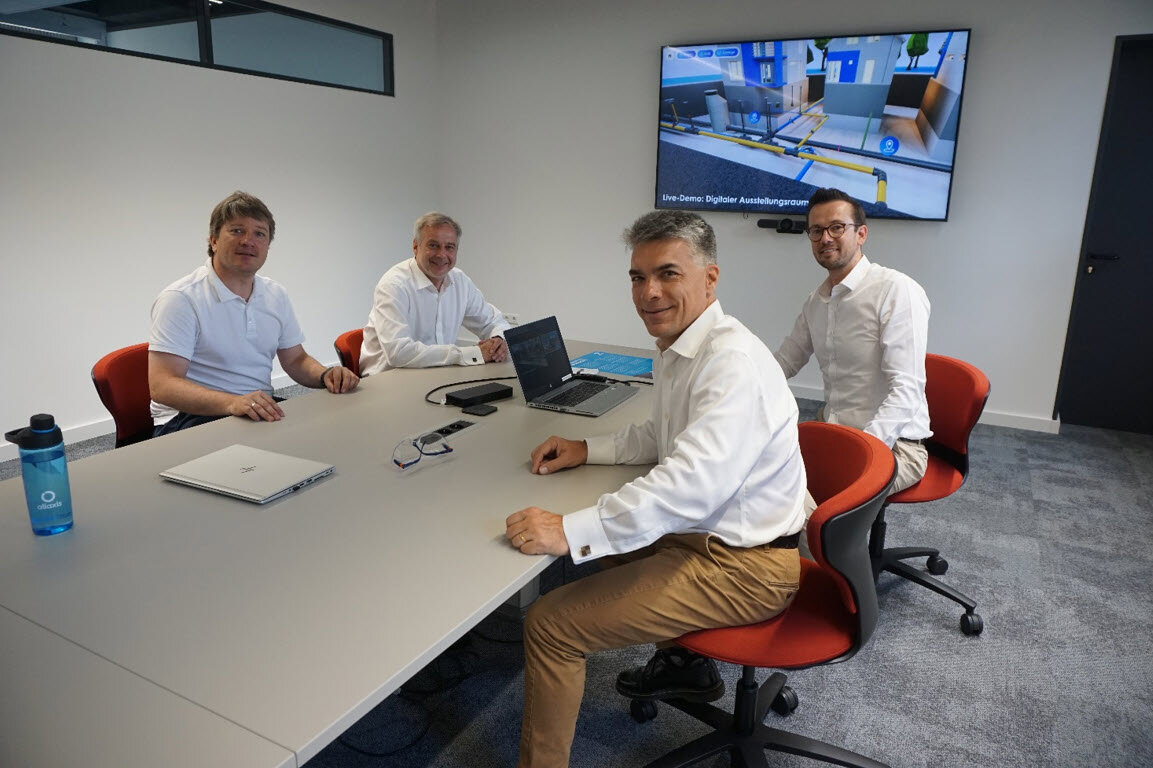 Till Mansmann, Innovation Officer "Green Hydrogen" at the Federal Ministry of Education and Research, visited the traditional company Aliaxis Germany (formerly FRIATEC) in Mannheim on July 10th. The visit underlines the growing commitment of the federal government to the expansion of green hydrogen. Aliaxis is considered one of the German pioneers in this area. The company has been developing innovative solutions for a sustainable energy supply for years.
The focus of the visit was on the one hand regional gas supply projects in which up to 35 percent hydrogen is mixed with natural gas. On the other hand, Mansmann was interested in the manufacturing of the various products for gas, water and hydrogen supply. Another key topic was the company's innovations in hydrogen technology. Accompanied by Erko Luck, Marketing Director for Infrastructure Solutions at Aliaxis EMEA, the innovation officer gained insights into the company's commitment to a future-oriented energy supply.
Aliaxis recognized the opportunities offered by hydrogen as an energy carrier at an early stage. The company has been testing its products for use with 100 percent hydrogen since 2019 and is therefore considered "hydrogen ready". This highlights Aliaxis' innovative spirit and technological expertise.
Erko Luck spoke to Till Mansmann about the current uncertainty in the gas market: "The temporary halt to many projects by energy suppliers and municipalities is leading to cautious buying behavior in the industry." Mansmann expressed the hope that the federal government's new hydrogen strategy would lead to more planning security and further investments. The strategy is currently planned to be adopted before the political summer break in Berlin.
Marc Besserer, Managing Director of Aliaxis Germany, welcomed the announcement. At the same time, he underlined the challenges for production locations in Germany: "Innovations and sustainable production are of enormous importance for the competitiveness of Germany as a location."
Finally, Till Mansmann visited with Dr. Stefan Griesheimer, product manager and contact person for hydrogen at Aliaxis Germany, the company's manufacturing facilities. There he was able, among other things, to look at Europe's first hydrogen fuel cell. Aliaxis uses it to generate the required energy at the Mannheim site.
(Caption from left: Erko Luck, Till Mansmann, Marc Besserer, Dr. Stefan Griesheimer)