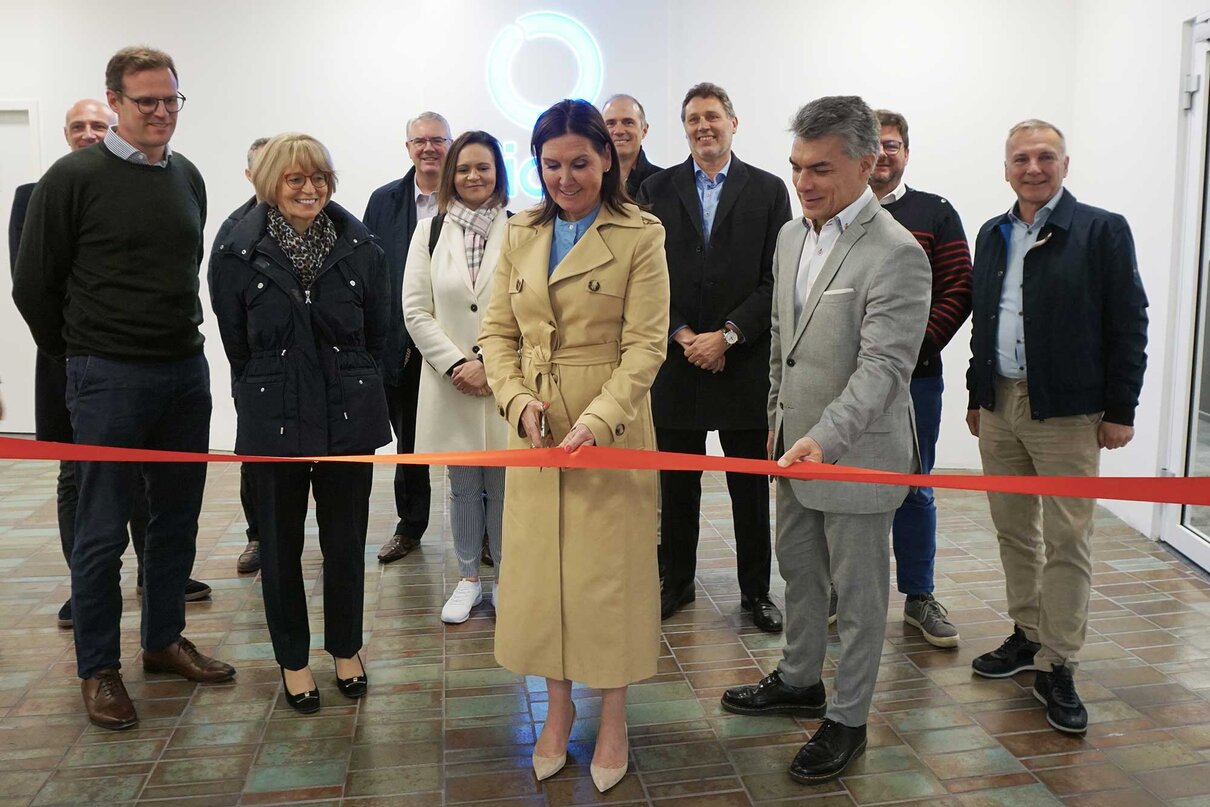 A 1970s building of the former FRIATEC, with many small offices, has become a modern working environment with plenty of room for communication and creativity: The European head of Aliaxis, Kati ter Horst, has the completely redesigned office building after almost two years of planning and Construction period opened yesterday.

On 2,000 square meters of floor space, spread over three floors, there is room for around 100 employees from various departments - in open and semi-open areas. Project manager Stefan Ostertag: "This ambience has nothing to do with the soulless open-plan offices of the past. Work takes place in the community, but there are also retreat areas where you can work, discuss or make phone calls undisturbed." A lounge, several "coffee corners" and project and creative rooms round off the concept of the smart, creative working world.

"With investments in new production facilities, buildings, technology, communication, customer service and last but not least in a modern work structure, Aliaxis is strengthening the Mannheim location for a successful future," explains Marc Besserer, Managing Director of Aliaxis Germany.
#WeAreAliaxis #WeMakeLifeFlow