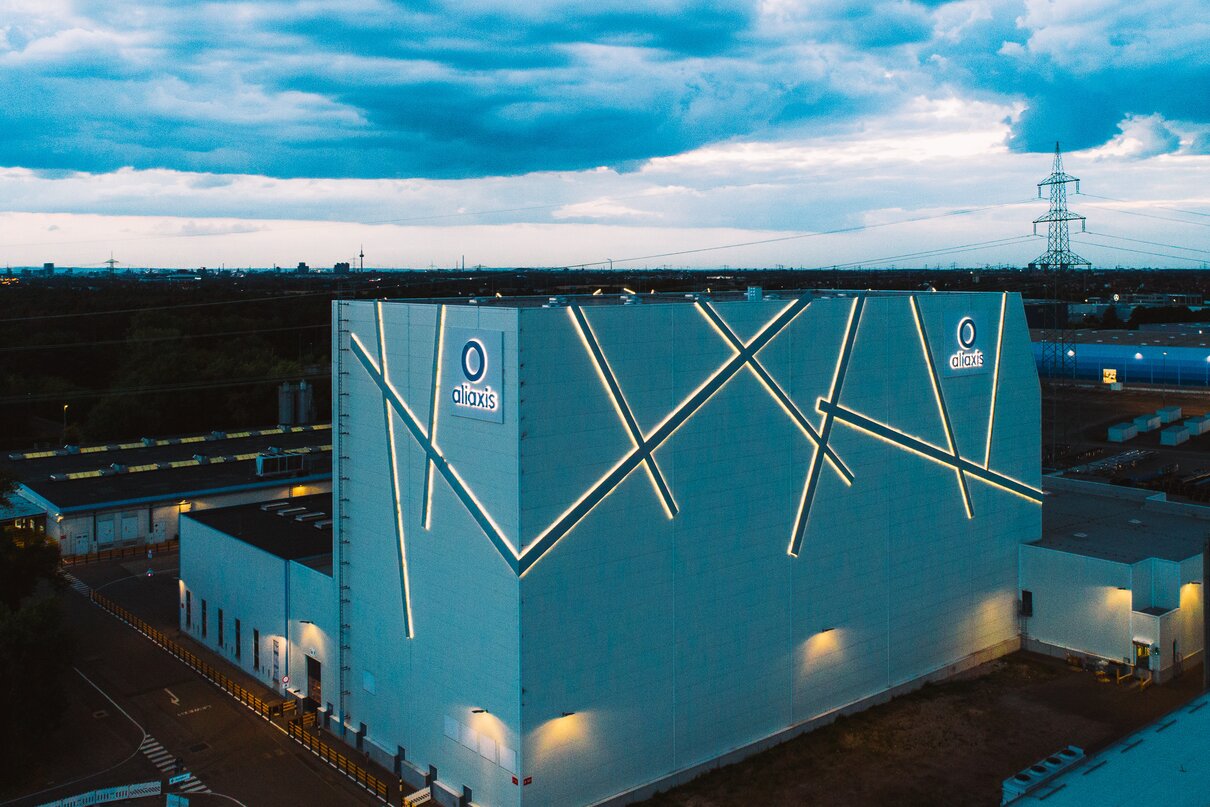 Aliaxis is redefining itself at our Mannheim site: additional investments in the millions for various projects to strengthen the site, for growth, new products and modern working conditions.
The highlight of the high-bay warehouse marks the beginning of the new era at the Mannheim site in the truest sense of the word: the light installation. The artistic exterior lighting of the high-bay warehouse shines in new splendor - with the Aliaxis logo, which replaces the FRIATEC triangle. For a bright future ahead.
In the beginning of 2023, the completely renovated "new quarter" will be occupied. The modern office building offers more space for open collaboration, for employees from all departments and areas, under one roof at the location.
In addition, Aliaxis is investing in a new production building for highly developed, in-house manufacturing technology and the expansion of storage capacity and the associated logistics capabilities.
Aliaxis relies on the growth of the FRIATEC brand: "Made & engineered in Mannheim, Germany".
#WeAreAliaxisMannheim