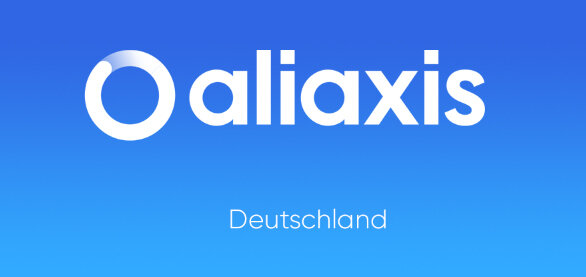 UPDATE: Current customer information - We are here for you!
03. APRIL 2020
Dear Customer,
Following the announcement of the federal contact ban by chancellor Angela Merkel on Sunday, 22.03.2020, I wanted to assure you that we are continuing to support our customers as usual.
Our plant is fully operational, and the planned production schedule is on track.
The entry and exit of goods have not been affected and operations proceed as usual.
Our incoming supply chain of raw materials remains intact, and our dedicated employees on the front line continue to keep our machines running.
Our distribution centre and warehouse are open and continue to operate.
Orders are processed as usual.
The health and safety of our employees and the wider community remains our priority and we are supporting every initiative by the authorities to halt the spread of COVID-19.
Equally we are committed to providing business continuity for you, our customer.
We have been building inventories in advance of the construction season, so today we are in a strong position to supply our customers with their pipe, fitting and valve requirements. We will advise you at the earliest opportunity of any changes to our procedures.
Any planned meeting will be carried out by phone or video conference.
Our people
We have increased vigilance at all our facilities to limit risk, through increased hygiene and social distancing measures.
Many employees are working from home and engaging/communicating via phone calls, video conferencing and email.
Lastly, we have recommended all employees follow the official Government guidance on COVID -19 guidance. We continue to monitor and follow Government guidance for employers.
We are all operating in a period that is unprecedented. Like you, we are monitoring the situation closely, listening to our health officials, and taking appropriate action. We are all in this together. As new information becomes available, we will provide further updates.
Our customer service operations remain open, and your Aliaxis sales representative is available by phone to answer any questions.
Thank you,
Christian Lang
Site Manager Aliaxis Deutschland
---
UPDATE: Current customer information - We are here for you!
01. April 2020
Dear customers,
Despite the difficult circumstances caused by the global corona pandemic, we are still there for you. By implementing our Aliaxis-wide precautionary measures, we want to maintain a maximum of supply availability.
At the present time we are able to deliver. We will continue to ensure this through daily coordination with our other plants and suppliers.
Most of our office staff now work from home. Orders and inquiries are processed as usual. The telephone hotlines are still available.
Production, warehouse and tools service continue to run under the highest possible hygiene measures.
We have implemented the following measures to protect our employees:
We have introduced longer breaks in between the shifts, to minimize social contact.
Our canteen was switched to delivery service to reduce social contacts.
Customer and plant visits are suspended until further notice.
We currently suspended mobile tools service.
Fusion boxes and scraper tools can still be sent to Mannheim. The teams will continue to work here under the highest hygienic conditions in order to maintain the tools service for you.
For any assistance regarding tools please call the hotline +49 621 486–1533.
We will keep you up to date on the current situation and further developments.
Stay healthy!
Your team of Aliaxis Deutschland
---