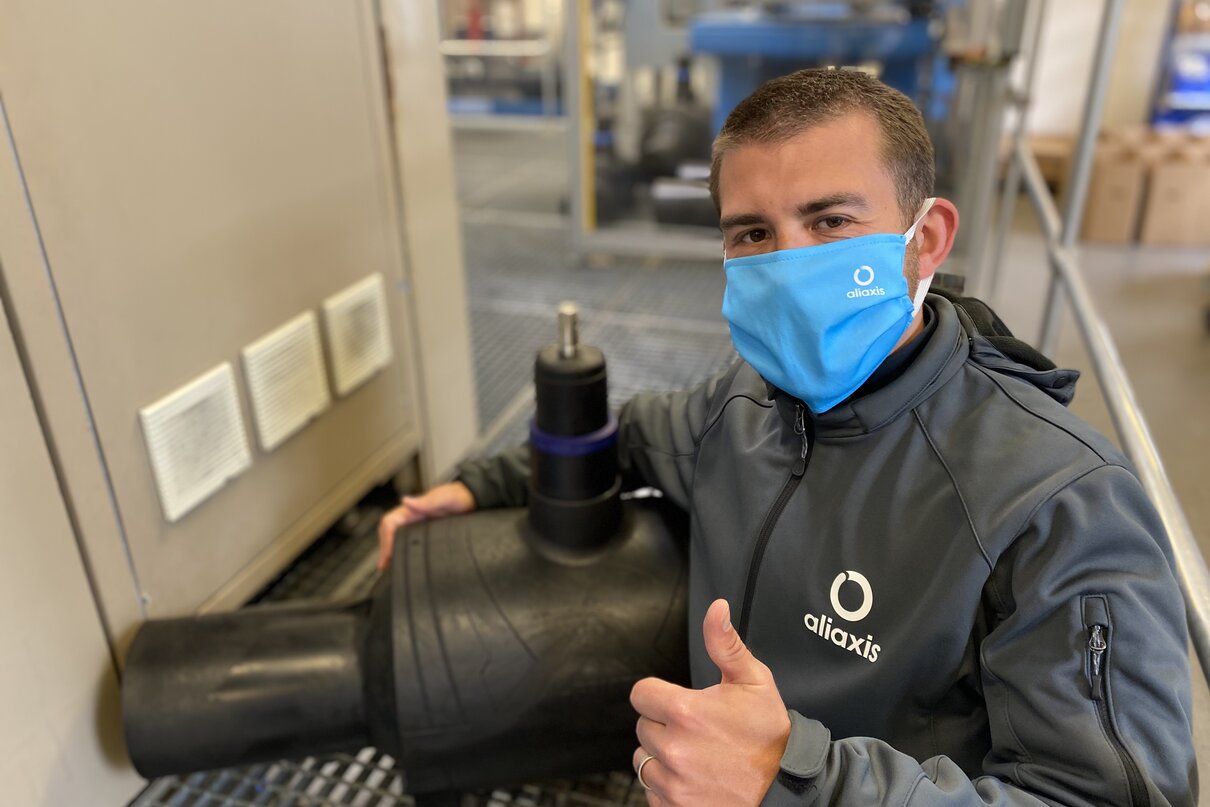 The unique PE shut-off valve FRIALOC now also available in anti-clockwise rotation for further markets
The FRIALOC has been a successful product in the water market in Germany and many other countries since 2009. For France, Australia and Norway, however, the FRIALOC could not be used for water applications until now, as it is a legal requirement that water gate valves must close anti-clockwise.
Due to the many advantages offered by the FRIALOC, Marc Edelmann, Area Sales Manager at Aliaxis Germany, was quickly able to convince his customers. The FRIALOC offers not only durability and low maintenance costs, but also the possibility to build up a homogeneous PE network without corrosion and incrustation. Now the left-turning shut-off valve FRIALOC ACW (anti-clockwise) just had to be put into practice.
Marc Edelmann: "The project meant a lot to me from the very beginning and I am proud that I was able to play my part in its implementation. My customers in France were enthusiastic and I was keen to meet their requirements. That's why I initiated the project internally and supported it steadily until the market launch in the local organization in France a few weeks ago."
The FRIALOC anti-clockwise is the latest proof that Aliaxis Germany is committed to its customers and to implementing their wishes. Last but not least, because of dedicated employees like Marc Edelmann.
More details on the new FRIAMAT ACW in the product catalogue.